The history of Chubb goes back more than 100 years, to a time when the United States was in the midst of an Industrial Revolution. In 1882, Thomas Chubb and his son, Percy, recognized an opportunity in the ship and cargo insurance business, and opened shop underwriting maritime business for the Sea Insurance Company of Liverpool. What began as a father and son team in New York City's seaport district has now grown into the world's largest publicly traded Property and Casualty insurer.
Chubb's tremendous success can be attributed to their commitment to deliver a quality insurance product. Hendon Chubb's reflection may summarize the company's philosophies best: "I think there is perhaps a tendency in American business to over-emphasize mere size, whereas to me it should be a by-product of a job well done." Another private investor noted, "many (insurance) companies have the tendency to underprice themselves in the pursuit of premium growth. However, Chubb seems to have a more disciplined approach to handling premium volumes, and seems to be concentrating on the quality of premium received rather than chasing premium growth at any cost."
Chubb's Personal Insurance policies are designed for high-net worth individuals and families. The company specializes at insuring risks that most standard carriers cannot cover such as: high value art or jewelry collections, exotic and antique cars, liability for public figures, million-dollar homes, and much more. As a Chubb policyholder, you are not only entitled to first-rate claims service, you receive benefits unlike anything found in the insurance market. As an example, we can reference Chubb's Wildfire Defense Service – something that is very useful particularly in Southern California. In the event your home is threatened by a fire, Chubb has a fire management company that they deploy to assist the local fire department in protecting your home. Providing this service yields benefits for both the client and the company. Your home and belongings are protected while the insurance carrier saves costs that otherwise would have gone to cover a claim.
Chubb's Commercial Insurance products have virtually no bounds as they are capable of insuring public companies, private companies, and non-profits. The company's reach is international; they employ a host of industry leading risk managers, and provide loss control resources which are second to none. Chubb's commercial solutions include Commercial Crime, Cyber Security, Errors and Omissions, Directors and Officers Coverage, Employment Practices Liability, and much more. One unique benefit of choosing Chubb is that they include many enhancements that are standard for their policyholders. For example, they have a Crisis Management Team to help with covered claims when the events may lead to significant, negative media coverage.
We have had the privilege to partner with Chubb since the founding of Old Harbor, and we are honored to be recognized as a Chubb "Cornerstone Agency." This designation is awarded to a small percentage, about 3%, of Chubb's top agents. We are grateful to have them partners, and we look forward to continued growth and success in the many years to come.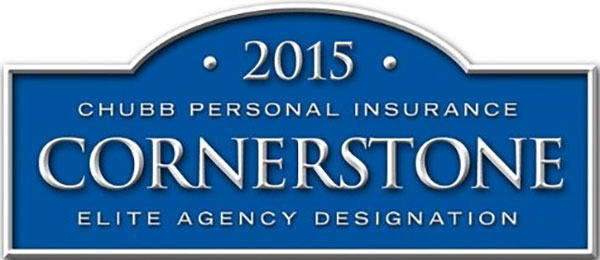 AM Best Rated: A+, Negative*
Standard and Poor's Rated: AA, Under Review*
Moody's Rated: Aa3, Stable
NYSE: CB
Chubb on the web: www.chubb.com
Chubb Commercial Customer Service: 800-372-4822
Chubb Personal Customer Service: 866-324-8222
Chubb Claims: 800-252-4670
*Negative or Under Review due to the January 24 merger with ACE
Sources:
https://www.dividendgrowthinvestor.com/search?updated-max=2014-05-06T01:00:00-07:00&max-results=5&start=5&by-date=false
DISCLAIMER: This article is provided for general informational purposes only and should not be relied upon for legal advice. Old Harbor Insurance Services, LLC recommends you consult your risk manager, attorney, business advisor, or insurance representative for all questions or concerns.