Protecting your property is of chief importance in the Real Estate sector. As we previously covered, requiring renter's insurance from your tenants is an essential first step to take as a landlord. If you are utilizing a property management firm, you want to require proof that they carry both General Liability (GL) and Errors & Omissions (E&O) insurance. A good property manager will have proof readily available. If your manager doesn't, we would recommend you look for a company with their affairs in better order.
Addressing the policies other parties need to have in place to protect you is only half the equation. It's also crucial to be responsible and review your insurance coverage. So, what you should you be looking for?
All insurance policies are not equal. Terms such as Dwelling Coverage, Rental Income, Liability, and others are standard in policies. But, when available, there are endorsements you should request and limitations and clauses to avoid.
It is important to make sure your property is properly insured. For standard tract homes in most of California, you should expect values between $155 to $210 per square foot. After looking at the home's replacement cost, be sure to request extended replacement cost (ERC). ERC provides additional coverage to repair or rebuild your home in the event the coverage limit is insufficient. ERC is needed to protect against demand surge for damage arising from a catastrophe.
Many who fail to properly insure their property expose themselves to claim complications. Coinsurance is one term that should be approached with caution as it holds property owners financially accountable in the event the property is underinsured. It is crucial that if you must purchase an insurance policy with coinsurance, you request an 80% limit – avoid 90% or 100% whenever possible.
Loss of rents coverage provides rental income when you are unable to rent your home due to a covered claim. But, have you ever thought about what happens once the home repairs are complete? Some carriers will stop paying your loss of rents once the home is repaired, leaving you without income until you are able to get the home rented. Request that your policy include a "period of indemnity" to cover this gap between repair completion and tenant placement.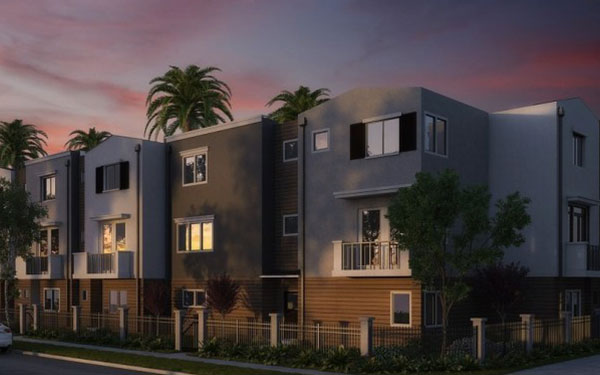 San Francisco saw a 45% jump in wrongful eviction cases from 2011 to 2014. As society continues to grow more litigious, it's crucial to address claims that could arise from wrongful eviction or entry to a home, invasion of privacy, slander, defamation, etc. Personal Injury is the appropriate coverage to do so, and it can often be acquired at little or no cost.
Tenant applications should request information on any animals that may live in your property. Dogs should be checked against your insurance carrier's dog breed exclusion list. Failing to ask the question or consult your insurance company will prove problematic when there's a dog related incident. Free Tip: Treat applicant responses of "mix" with caution; more often than not "Tiny" is a ninety-pound pit bull.
Old Harbor currently services more than 10,000 units throughout the Western United States. Regardless of whether you're a part-time investor or a complex real estate corporation, we would like to partner with you to review current coverage, identify potential exposure, and submit our recommendations for your evaluation.
DISCLAIMER: This article is provided for general informational purposes only and should not be relied upon for legal advice. Old Harbor Insurance Services, LLC recommends you consult your risk manager, attorney, business advisor, or insurance representative for all questions or concerns.
Sources:
https://money.cnn.com/2014/10/29/real_estate/evicted/