Do you feel like your chance to live the American dream is fast waning?
Remember when you were a kid growing up in California? You had these big dreams for yourself. You probably wanted your own mansion, a few cars, and to enjoy a life filled with luxury while raising your family.
Now that you're an adult, all that seems like a far-fetched dream. The house you always wanted is too expensive, and you're struggling from paycheck to paycheck.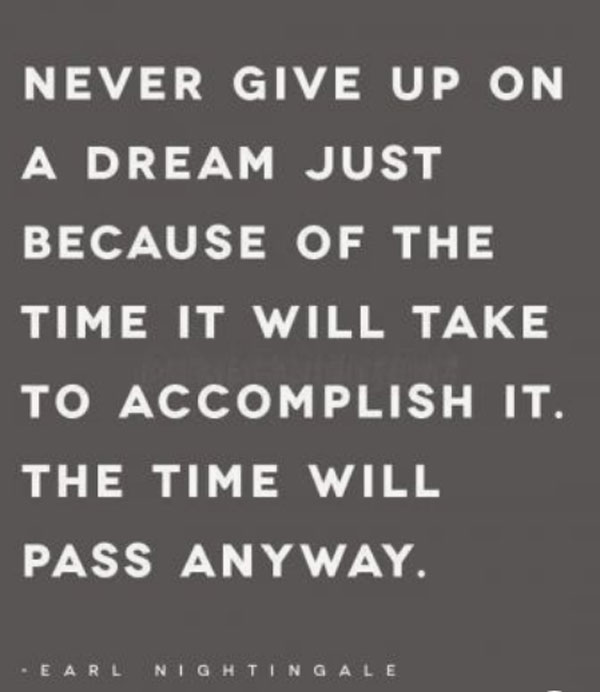 The good news is that it's never too late to fulfill your dreams. Moving to Idaho from California offers you the chance to start your life afresh.
If you've been watching or reading the news lately, you might have noticed that Californians are moving to the Gem State in droves. Idaho was America's fastest-growing state in 2019 with over 80,000 people making the move. The majority of these migrants relocated from California.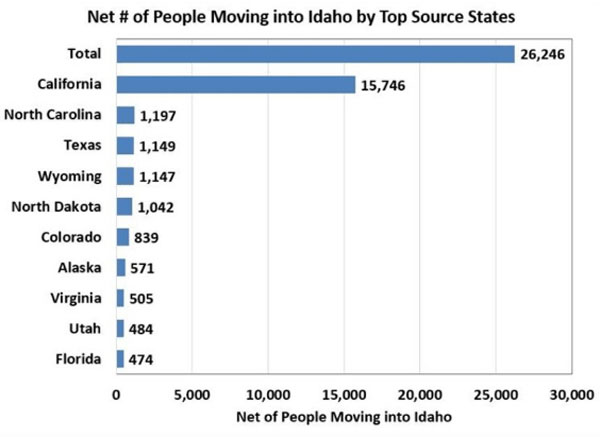 In this post, we discuss why Californians are moving to Idaho. We also present the facts and debunk the myths around relocating to Idaho.
Here's a breakdown of what we are going to cover:
Why Californians are moving to Idaho
Top 4 Myths You've Heard About Moving to Idaho
8 Exciting Reasons Why Moving to Idaho is the Real Deal
3 Challenges That Will Make You Think Twice About Moving to Idaho
Owning a Home in Idaho
Home Insurance Costs
Ready to Make the Move?
Why are Californians Moving to Idaho?
Let's face it. Not everyone loves living life in the fast lane. The hustle and bustle of city life can take a toll on your peace of mind, subsequently making your life unbearable.
Some of the reasons why Californians are relocating to Idaho involve the high cost of living, dwindling job opportunities, heavy traffic, and the punitive tax laws in California.
Besides, California is prone to some of the most devastating catastrophes ranging from wildfires to earthquakes. Unless you have fire insurance, living in prone areas could make a significant dent in your finances.
The Top 4 Myths You've Heard About Idaho
1. Idaho Is All About Potatoes
It's true that Idaho is home to some of the best potato farms in the country and they account for a third of the state's agricultural economy. In fact, potatoes are a cornerstone of Idaho's agricultural identity.
Nevertheless, Idaho has since diversified into growing other crops and rearing livestock. Crops like beets, carrots, spinach, onions, turnips, chard, and peas are now common in the Gem State.
Agriculture is no longer Idaho's primary focus. The state has become an attractive destination for big tech companies, like Hewlett-Packard and  Micron Technology.
2. Idaho Is Entirely a Desert
The first thought that comes to mind when talking about Idaho is that the whole state (or at least a big part of it), is a desert.
Well, Idaho might be part of the Great Basin Desert, but it only forms a fraction of it. The Great Basin Desert spans several states, including Idaho, California, Utah, Nevada, and Oregon.
The rest of the state is covered with beautiful scenery and breathtaking landscapes consisting of thick forests, rugged mountain ranges, and pristine, clear rivers.
3. Idahoans Are Resentful Toward Californians
In the last few years, Californians have accounted for over 60% of migrants to Idaho. This has led to a bit of backlash from native residents of Idaho, with some questioning the real motives of the migrating Californians.
Nevertheless, several reports suggest that the resentment has always been from a cultural perspective rather than an economic one. After all, the local economy stands to gain tenfold with the arrival of Californian migrants.
4. Idaho Is In The Midwest
Many people mistakenly assume that Idaho is a Midwestern state. The truth is that the "Gem of the Mountains" is in the Pacific Northwest. The United States Census Bureau classifies Idaho as one of the Mountain States. It borders Oregon, Washington, Utah, and Wyoming.
8 Exciting Reasons Why Moving to Idaho is the Real Deal
1. Lower Cost of Living
You will never sleep hungry once you make the move to Idaho. Unlike California, Idaho has one of the lowest costs of living. Basic needs like food, clothing, and shelter are extremely affordable and readily available.
Besides, the cost of buying a house is cheaper than expected. No wonder, many Californians are making the move to the Gem State in droves.
2. Amazing Outdoors
If you love backpacking, kayaking, hiking, trail running, and other related outdoor activities, then Idaho is the ideal place for you. The state is popular with nature lovers thanks to its remarkable open spaces, rugged mountain ranges, and beautiful scenery.
3. Friendly People
The people of Idaho are not only welcoming but also friendly, despite the resentment towards migrants witnessed in the past. Once you understand and appreciate the culture of Idahoans, you will realize just how respectful they are toward other people.
4. Low Insurance Costs
From property insurance to auto insurance, Idaho enjoys some of the lowest rates in the country. Home insurance costs in Idaho are as low as $400 per year, but this depends on your exact location and your insurer. Big cities like Boise attract the highest rates, but still manage to remain within an affordable range.
5. Low Crime Rate
By now you already know that Idaho is one of the safest states in the United States. Only 2% of the population have reported violent crime in the last 12 months. However, property crime remains at 14%, which is reason enough to purchase property insurance coverage from a reputable insurer.
6. Numerous Job Openings
If your search for a job in California ended in naught, then moving to Idaho could just be the big break you have been looking for.
Idaho has an extremely low unemployment rate compared to the rest of the country. The state ranks 13th as one of the most favorable places to find a job.
From working in the fields to grinding with the big bosses, Idaho has excellent opportunities for job seekers.
7. Great Road Network
Idaho has some of the best roads and interstate highways connecting the state to other regions of the country. Moreover, all public roads and highways are well-maintained by the relevant agencies with no additional charges tolled to road users.
8. A Variety of Places to Stay and Work
When thinking about moving to Idaho, the first city that comes to mind is Boise. Well, Boise is the capital city and it is the largest cultural and educational center. However, migrants have so many options as far as places to live and work are concerned.
As the popularity of Boise continues to soar, it is only a matter of time before the cost of living in the capital rises. To avoid relocating again, we suggest you look for a home in other smaller towns and cities like Idaho Falls, Twin Fall, Nampa, or Moscow.
3 Challenges That Will Make You Think Twice About Moving to Idaho
1. The weather can be extreme
The weather in Idaho is unpredictable and it can sometimes be extreme depending on the location. The northern part experiences very hot summers and cold winters, making it unsuitable for weather-conscious individuals.
2. Yes, there are poisonous snakes (but not everywhere!)
Given that some parts of Idaho are semi-arid, you are likely to encounter a variety of dangerous wildlife. Poisonous snakes, scorpions, bats, and spiders are common in some parts of Idaho, particularly near the desert areas.
3. Cross-country commuting is somehow expensive
While Idaho has an impressive transport system, commuting from one town to the next can be expensive compared to states like California.
Owning a Home in Idaho
Idaho has a reputation for wide open spaces, the great outdoors, friendly people, and a stress-free lifestyle. But most importantly, Idaho has some of the most affordable home prices in the entire nation.
Did you know that Idaho has one of the highest homeownership rates in the country?
If you've always been dreaming of owning a house, then this is your chance to become a homeowner. The median home price in Idaho stands at $263,900, which is far below the national median price of $329,000 as of July 2020.
Houses in California are extremely expensive and out of reach for many ordinary residents. The median home price as of 2019 was a staggering $706,900. With this amount, you can buy up to three different homes in Idaho's main cities.
If you consider the amount of money you have to pay for home insurance and other necessary expenses, it makes a lot of sense to relocate and buy a house in Idaho.
Home Insurance Costs in Idaho
The process of owning a home can be a long, protracted journey. Moreover, homeownership does not end the moment you sign the sale agreement. You still have to consider important expenses such as homeowners insurance.
The importance of having homeowners insurance can never be underestimated and protects your property and valuable belongings from damage or loss.
Unfortunately, home insurance rates have been on the rise across the country in recent times. This is amid the pandemic and the rising cost of living.
Thankfully, homeowners insurance in Idaho is lower than the national average. The average cost of homeowners insurance in the Gem State is slightly above $700 depending on your location and insurer.
This means you do not have to pay exorbitant fees to cover your home and meet your insurance obligations.
Ready to Make the Move?
Moving to Idaho from California could be one of the best decisions you'll ever make. After all, life in Idaho is super easy with nothing much to worry about. Besides, the people are friendly and there are plenty of jobs available.
Most importantly, you could become a homeowner much faster than you expect.
So, what are you waiting for? Are you ready to make the move? Talk to Old Harbor Insurance about the best homeowners insurance policies for your new residence.