Are you unsure whether to move to Idaho or remain in your hometown?
Do you feel you are better off staying in your current location than buying a home in Idaho and starting a new life?
Well, from the low cost of living to the scrumptious potato recipes, Idaho has plenty to offer both residents and newcomers alike. If you are planning to move to the Gem of the Mountains, then this is your chance to make that move happen!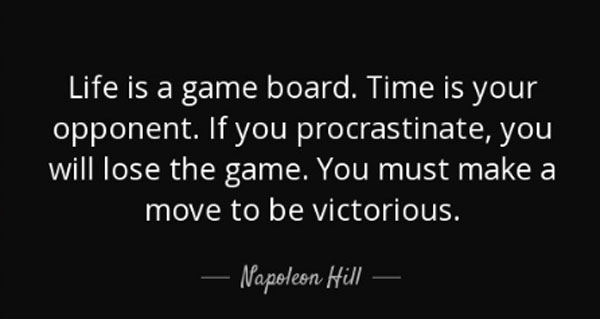 Did you know that Idaho is a great place to live the American dream? We don't know about you, but this rugged state has everything to make your life comfortable. Whether you need a new job or you want a cool place to spend your golden years, Idaho is the ideal destination for all and sundry.
In this post, we discuss some of the most interesting things that will make you want to move to Idaho as soon as possible.
Here is an outline of what we are going to cover:
Fresh food is in abundance
There are no traffic snarl ups but you'll still run late
Owning a home is cheaper than ever
Idaho's flora and fauna are breathtaking
Idaho's residents are friendly and outgoing
Getting your dream job is a walk in the park
There's gold, silver, and gems in Idaho
The state fruit is the huckleberry
You'll "never" get mugged in Idaho
The capital city, Boise, is great for shoppers
You'll have too many places to explore
The road network is fantastic
Idaho's weather is extremely unpredictable
#1 Fresh food is in abundance
You will never sleep hungry in Idaho. T state is renowned for its fresh supplies of farm food.
When you finally make the move to Idaho, you will quickly forget about fast-food and start thinking about healthy eating.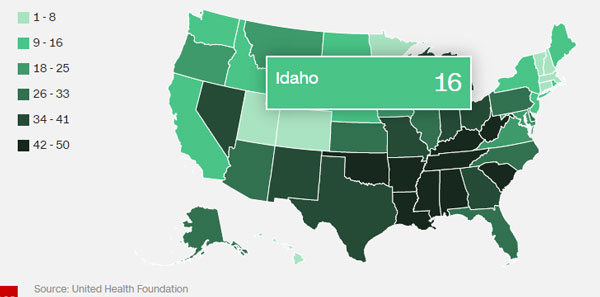 Agriculture is a huge thing in the Gem State, with potatoes, beets, carrots, mint, onions, and dairy products forming part of Idaho's agricultural sector.
With all these fresh food supplies readily available to the residents, it is not surprising Idaho ranks high as one of the healthiest states in the country.
#2 There are no traffic snarl-ups but you'll still run late
The road network in Idaho is simply awesome. The interstate highways connect Idaho to the rest of the country, making it easier for you to move from your current state to the Gem of the Mountains.
According to the Bureau of Transportation Statistics, Idaho has 46,456 miles of public roads, 611 miles of interstate highways, 4,032 road bridges, and 983 miles of railroad tracks.
The interesting part is that despite this extensive road network, you'll still run late wherever you go. This is not because of heavy traffic, but rather as a result of sheep, cows, geese, and other livestock blocking your way.
#3 Owning a home is cheaper than ever
If you have always dreamt about owning a home, but you've yet to realize your dream due to a lack of sufficient funds, then you should move to Idaho right away!
The state of Idaho has one of the highest homeownership rates at 69.3% ranking 9th in the entire country. Buying a home in the Gem State is relatively easy and affordable due to the low population density and lower homeowners insurance costs.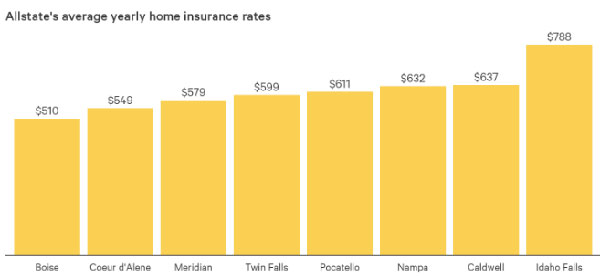 The latest stats indicate that the average cost of home insurance in Idaho is only $736 per year. By talking to an insurance expert, you can find even lower rates to protect you from the rising cost of coverage.
#4 Idaho's flora and fauna are breathtaking
"Look deep into nature and then you will understand everything better." – Albert Einstein
If you love nature, you will certainly enjoy living in Idaho. The flora and fauna, coupled with the great outdoors in this rugged state, will leave you dreaming and yearning for more!
From breathtaking mountain ranges to pristine, clear rivers and water spots, Idaho is a great place for thrill seekers and adventure lovers. Whether you love hiking, camping, or rafting, you will love every bit of what the Gem State has to offer.
#5 Idaho's residents are friendly and outgoing
Idaho residents are warm and welcoming. Above all, they are extremely friendly and genuinely open, even to strangers. When you finally make the move to the Gem State, you should expect a warm reception from your new neighbors.
Idahoans are super friendly and outgoing. You can ask for directions without anyone shrugging you off. Do not be too surprised if a total stranger starts a conversation with you while you are waiting in line. Also, don't get tired of waving back or wishing your neighbor a good day.
#6 Getting your dream job is a walk in the park
Idaho is not only a great place to live but also to work. While the national unemployment rate continues to soar, Idaho manages to maintain one of the lowest unemployment rates in the country.

The current unemployment rate in the state is 5.5% as of October 2020. This means the state offers considerable job opportunities for professionals and semi-skilled workers alike.
Whether you enjoy working in the fields or you prefer running things behind a desk, you can rest assured that you will find a job once you settle in Idaho.
Some of the most popular job opportunities are available in the healthcare sector, technology, and agriculture. You may also venture into business since the state does not require one to have a state-issued license!
#7 There's gold, silver, and gems in Idaho
Have you ever asked yourself why people call Idaho the Gem State? Well, here's your answer. Idaho is nicknamed the Gem State with good reason thanks to the abundance of natural resources.
From zinc to gold to silver, the Gem State is rich in natural stones, minerals and resources. Since the economy of Idaho relies on these resources, it is no wonder there are so many job opportunities in the state's mining sector.
Most notable are the rare gems found in Idaho. The state is rich in magical gemstones, including star garnets, topaz, jasper, zircon, opal, and tourmaline. So, if you believe in the mystical powers of these rare gemstones, then moving to Idaho will be an excellent decision.
#8 The state fruit is the huckleberry
Idaho's state fruit is the huckleberry. These small, round, dark blueberries grow everywhere in Idaho, so it is not at all surprising that many regard them as the state fruit. They come in a variety of colors ranging from blue to purple, and they taste just like any other ordinary blueberry.
The only difference to ordinary berries is that they are somewhat more delicious and nutritious. Moreover, you can use huckleberries in a wide range of dessert recipes like ice cream and jam.
The most interesting part is that you can go berry picking yourself during huckleberry season. How great is that?
#9 You'll don't have to watch out so much for crime in Idaho
Crime should be the least of your concerns in Idaho. After all, this state has one of the lowest crime rates in the nation. What is even more intriguing, the numbers continue to decline daily, making this state the perfect place to relocate to.
Idaho's crime rate is far lower than the national average, with the state reporting 2.3 incidents of violent crime per 1,000 people. This means you can take a walk at night or sit in the parking lot watching the stars without worrying about being mugged.
The safest cities in Idaho are Rexburg and Hailey, while the most dangerous city is arguably Pocatello according to a 2019 report.
#10 The capital city, Boise, is great for shoppers
If you love shopping, then do not hesitate to visit the great city of Boise. Here, you will find awesome places to shop and have fun. The city offers great outlet malls for fervent shoppers.
Even though the entertainment scene is not so vibrant, you can still have fun during the day by visiting the amazing malls in the city. Some of the most popular spots include the Village at Meridian and the Boise Towne Square Mall.
#11 Potatoes are the cornerstone of Idaho's identity
Every state has its own identity and Idaho is no different. Potatoes are the cornerstone of this Northwest State. In fact, they have a Potato Commission that works to promote the state's staple food.
Potatoes are a big part of Idaho's history and culture to the extent that the state has a Potato Museum in the capital. They also hold several potato festivals where you can sample different types of potato cuisines. Frozen French fries and hash browns also originated in the Potato State.
#12 Idaho is famous for its caviar
You probably know that Idaho is one of the largest distributors of trout in the country. But what you probably don't know is that Idaho is a hotspot for caviar. The state is home to the American Beluga derived from the White Sturgeon Caviar.
So tasty is this delicacy that fish farmers have set up Sturgeon farms along the Snake River to meet the high demand of Idaho caviar.
#13 Idaho's weather is highly unpredictable
The weather in Idaho is highly unpredictable and sometimes extreme. Winters can be frigid and extremely snowy while the summers can get unimaginably hot.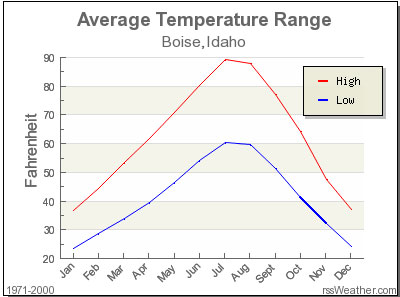 But then again, the varying weather patterns depend on the location. For instance, Boise, which is the capital city, has short summers and very cold, cloudy winters without much snow.
The central and eastern regions of Idaho experience a continental climate, while the north and western regions experience a subtropical climate due to influence of the Pacific Ocean.
You should also note that Idaho is prone to various weather hazards, such as flooding, strong winds, hailstorms, and thunderstorms. However, these weather patterns are not a common occurrence, hence there is no cause for concern.
So, what are you waiting for?
Now that you know almost everything about Idaho, it's time for you to decide! As you can see, Idaho is one of the best places to live and work. The state boasts of a robust economy, breathtaking scenery, friendly people, and a lower cost of living.
Most importantly, becoming a homeowner in Idaho is much easier than in other states. Besides, home insurance in Idaho is comparatively more affordable than the national average.
So, if you are preparing to move and buy a home in the Gem State, talk to our experts at Old Harbor for guidance and valuable insurance tips.