The process of building or renovating a home can be tiresome and filled with many challenges. One surprise that owners must be certain to avoid is a gap in their insurance. Whether you are building a custom home, developing a residential tract, or renovating or rebuilding an existing structure, Old Harbor has you covered.
One of the first items to address in the construction process is to identify your General Contractor (GC). You'll want to make sure that your GC has an active Contractor's License – you can verify a license by clicking here. It's important that your lawyer draft a written contract for you to use with your contractor. In the contract, you should dictate that the GC:
Name you as Additional Insured
Carry appropriate insurance policies (General Liability, Workers Comp, Commercial Auto)
Require all subcontractors to carry insurance equal to their insurance limits
In addition to the above, consider requiring the GC to acquire an Owner's & Contractors Protective Liability Policy (OCP) with you as the named insured.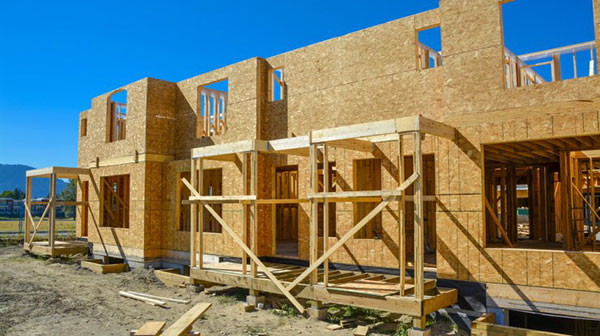 After you've settled affairs with the GC, you can then move into assessing your Builders Risk needs. There are a number of key coverages to consider:
Structure Coverage – If there's an existing structure, do you want to insure it? What is the total cost of the new construction?
Property in Transit – Materials being transported to the build location
Property in Temporary Storage – Building materials intended to become attached to the structure (i.e. roofing tiles, lumber, etc.)
Debris Removal – Coverage to remove debris left over in the event of a covered claim
Loss of Income – Loss of Income due to delays in completion of the project due to a covered claim
Extra Expense – Additional costs incurred from expediting construction
There are two types of property coverage typically sold: "Replacement Cost" and "Actual Cash Value". Replacement Cost (RC) is the better coverage and is easier to define. It can most easily be described as the cost to replace the property at the same location with comparable materials. Actual Cash Value (ACV) can be a more complex coverage to describe. ACV is most often calculated by taking the Replacement Cost of the property and subtracting depreciation. Depreciation is calculated through a combination of both objective (standard formulas) and subjective (adjuster's observations) means.
Builder's Risk is one of Old Harbor's specialties. We have insurance carriers and programs available that offer comprehensive Builder's Risk coverage at competitive premiums. Contact us today to discuss your project!
DISCLAIMER: This article is provided for general informational purposes only and should not be relied upon for legal advice. Old Harbor Insurance Services, LLC recommends you consult your risk manager, attorney, business advisor, or insurance representative for all questions or concerns.