Anyone that has purchased a home knows the tremendous undertaking it can be. The task of getting pre-qualified for a mortgage and having an offer accepted is only the beginning, and once you're in escrow, the process can become an absolute whirlwind. Because of this, many things are often overlooked until just before the close of escrow. Insurance is the one thing we're passionate about, and it's one of the items commonly forgotten until the final hour of the home purchase process.
The time restraints of an impending escrow closing typically lead to a shallow, or non-existent, understanding of what home insurance has been selected. The ins, outs, and limitations of coverage are extremely important – there is nothing worse than discovering an assumption isn't the reality. Below are items that everyone should be aware of before they become homeowners.
An ounce of prevention is worth a pound of cure. –Ben Franklin
Prior Claims
It's important to know whether the seller of your future home has filed any claims. Insurance carriers see prior home claims (especially anything water related) as a warning sign of a "bad risk." If the home has a claims history, in many cases you will face increased premiums or difficulty securing insurance. We recommend you get a detailed explanation of all claims and insist that it includes what caused the claim and what repairs were done. Doing so will improve your odds of obtaining the most competitive insurance rate, and it will provide you with peace of mind that there isn't a recurring problem waiting for you.
Jewelry, Guns, Artwork, and the importance of reviewing sub-limits
Within every home insurance policy you will find limitations for coverage on jewelry, guns, artwork, and a handful of other categories. The common sub-limits of $1,000 or $2,500 are often not enough for the high-value classes. As a homeowner, it is your responsibility to review the special limits and be certain your items do not exceed them. If you own property that exceeds the standard coverage provided, we can work to secure what is known as "Scheduled Personal Property" coverage*.
Earthquake and Flood Insurance
All home insurance policies in California exclude damage resulting from earthquakes and floods. Oftentimes, these additional coverages can be purchased at low premiums and are dollars well spent.
Dogs
Whether you own a dog or have been waiting on your new home to add a new furry family member, it's important to consider the home insurance implications. All home insurers have a list of dog breeds that they will not insure. In addition to making sure your dog is eligible, we recommend that all dog-owning homeowners carry a minimum of $500,000 in liability coverage. Dog bites are the most common liability claim and you do not want to be uninsured.
Multiple Policy Discounts 
The Multi-Policy Discount is the largest and most important one for homeowners. Combining all lines of business with one insurance carrier helps to:
Reduce premiums
Create a single point of contact for all your insurance needs
Strengthen your relationship with the insurance company
Read about how the Smiths have used their multi-policy discount to add $74,000 to their retirement savings.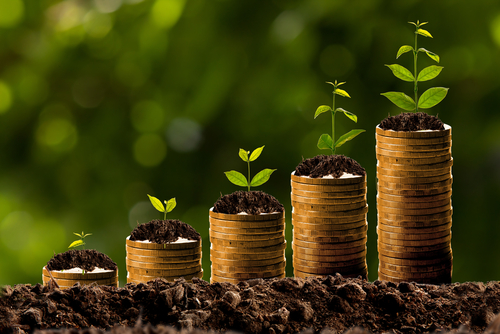 Home Inventory
Disaster rarely gives notice before it strikes, and the time for last minute preparations when it does come isn't abundant. However, there are a few key, proactive steps that can be taken to expedite claims resolution when a problem occurs. The more organized you are, the quicker your claim can proceed and you can be restored to normal living.
Taking inventory of all property in your home is one of the best things you can do. Prior to moving, while packing up your old home, is one of the best times to log all of your belongings. Make a list of what you're putting in the boxes as you pack. It is difficult to overstate the importance of having a catalog of all belongings. Too often, damage happens to a home and the owners are left trying to remember what all they had in each room. If you can't remember all the items after a claim has happened, you are short-changing yourself. We recommend you spend the time creating an inventory of everything you own – It will speed up your claim and make sure you maximize the insurance you pay for. 
Click here to download our home inventory form!
DISCLAIMER: This article is provided for general informational purposes only and should not be relied upon for legal advice. Old Harbor Insurance Services, LLC recommends you consult your risk manager, attorney, business adviser, or insurance representative for all questions or concerns.
*Depending on your item(s), it may be necessary for you to obtain a new appraisal, certification, etc. in order to procure the appropriate insurance.