Are you a new homeowner in California in search of the best homeowners insurance for your new home?
According to the Insurance Information Institute (I.I.I.) Consumer Insurance Survey of 2016, 31% of Americans see homeowners insurance as a financial burden.
But have you ever thought about what could happen if your home wasn't protected?
The nationwide lockdowns caused by the COVID-19 pandemic have taught us that our homes are meant to keep us safe and protected.
This is why you should consider getting the best homeowners insurance to safeguard your home.
This article will explore what homeowners insurance is by considering the following topics:
What is homeowners insurance?
What does a homeowners insurance policy cover?
8 Key factors to consider when choosing homeowners insurance
What is Homeowners Insurance?
Homeowners insurance covers the damage and loss of valuables in your residence. With homeowners insurance, you get liability coverage against all manner of accidents in your home or on your property.
When a homeowner files a claim, they will be asked to pay a deductible. This is an out-of-pocket cost paid by the insured.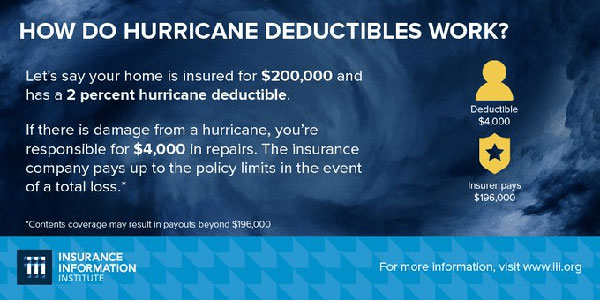 Every homeowners insurance policy comes with a liability limit that helps to determine how much coverage the insured will have when an unfortunate incident occurs.
The standard limit is typically $100,000, but a policyholder can always choose a higher limit.
After filing a claim, the liability limit will stipulate the coverage amount percentage that will be used for repairing or replacing any damage to personal belongings, property structures, and the cost of living elsewhere while the house is being worked on.
What Does a Homeowners Insurance Policy Cover?
Here are the major types of risks that a homeowners insurance policy will cover: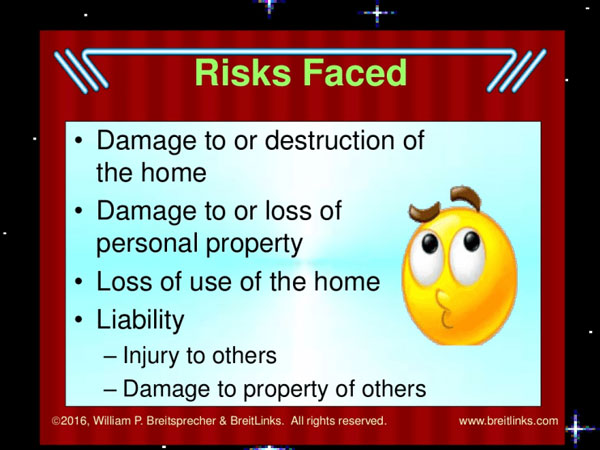 Interior damage
Exterior damage
Loss or damage of belongings and personal assets
Injuries that occur on your property
Loss of use
Typically, a standard homeowners insurance policy does not cover acts of God or acts of war such as floods or earthquakes. If you live in an area that is prone to natural disasters, you may need to insure your property under special coverage.
Nonetheless, many basic homeowners insurance policies offer insurance for events like fire, windstorms, lightning, hail, vandalism, theft, and hurricanes.
So, let's take a quick look at the kind of protection that a homeowners insurance policy provides
1. Dwelling protection for interior damage
A basic homeowners insurance policy offers dwelling protection to cover interior damage to your house's foundation, roof, walls, garage, deck, and other structures attached to your home.
2. Protection against exterior damage to other structures
Homeowners insurance policies often offer protection for structures that are detached from your home, like your fence, tool shed, and detached garage.
3. Personal property protection for loss or damage of belongings and personal assets
Homeowners insurance provides cover for more than just damage to your home. It goes further to provide personal property protection for the personal belongings inside your home as well. Personal property protection helps you to pay for the repair or replacement of your furniture or electronics should they be stolen, damaged, or destroyed.
Some insurers also provide optional coverage to further protect belongings, such as jewelry, furs, and other valuable items that exceed the limits of your personal property coverage.
4. Liability protection for injuries that occur on your property
A homeowners insurance policy also typically provides liability coverage for anyone who is injured on your property, whether the person lives with you or not. Therefore, if a visitor trips on your broken staircase and is injured, bodily injury liability coverage could help to pay for the medical bills.
You should also consider including a personal umbrella policy to increase the limits of your liability coverage. An expert insurance agent can help you to determine how much umbrella insurance you need.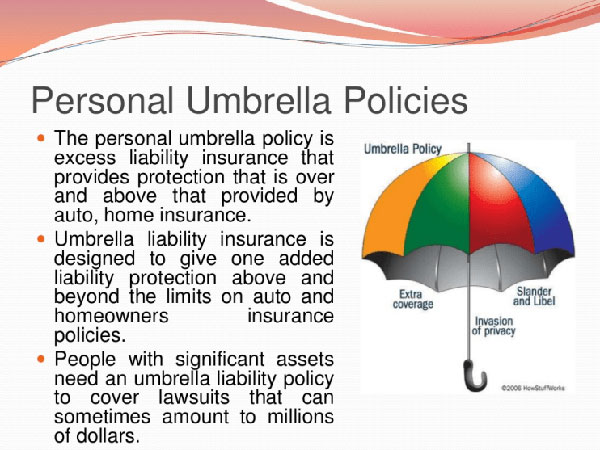 5. Loss of use protection
Suppose you have to move out of your home temporarily as a result of a covered loss, you can rest assured that loss of use insurance will cover extra living and housing expenses that you will incur.
If, for instance, your home is being rebuilt or repaired after a covered loss or accident, loss of use insurance would cover all costs incurred by you when you are forced to move out of your home. These costs include staying in a hotel or getting a temporary apartment.
Key Factors to Consider When Choosing Homeowners Insurance
When you buy a new home, you have lots of decisions to make, and adding homeowners insurance to the list may seem overwhelming. However, it doesn't have to be.
Buying or building a home is a lifetime investment that shouldn't be taken lightly. Therefore, you should ensure that your home is protected and secured from any accidents.
Since most insurance companies offer similar services, you may find getting the best home insurance agency in Idaho, Dallas-Fort Worth, or California quite confusing. Therefore, you have to conduct thorough research before settling on one.
Do not make the mistake of picking just any agency as you may regret your choice later. Many people have made the mistake of taking their home insurance lightly and lost their hard-earned money because they chose the wrong insurance firm.
To make sure you avoid this kind of scenario, we have put together factors like cost, financial stability, services offered, among others, for you.
Let's delve into these and other key factors you should take seriously when choosing a homeowners insurance agency:
1. Financial stability
One of the first questions to ask yourself when you are in the market for the best homeowners insurance agency in a city like California is:
Is the agency financially stable?
Many insurance firms have failed in the past, resulting in people losing their homes.
What is the best way to make sure that this kind of situation does not happen to you and your family?
Investigate the financial stability of any insurance agency that catches your eye before you buy their policy. To do this, request their current financial statement. Then check their growth rate and profitability.
In addition, you should consult the rating services and resources online to assure you of the financial strength of any home insurance agency you are considering.
2. Customer service
How reliable and accessible is the insurance agency that you are considering?
A professional insurance agency should have a reliable customer service team. When you need help both online and at the local office, there should be an efficient agency service team waiting to help you.
Have you had an issue when dealing with a professional agency but found it hard to access anyone at the agency?
If you've ever experienced this before, you should know the value of an agency that is easily accessible.
So, you should be able to meet with the customer service team of the insurance firm you are considering to enquire about their business hours to book appointments, and find help if you have any questions or issues.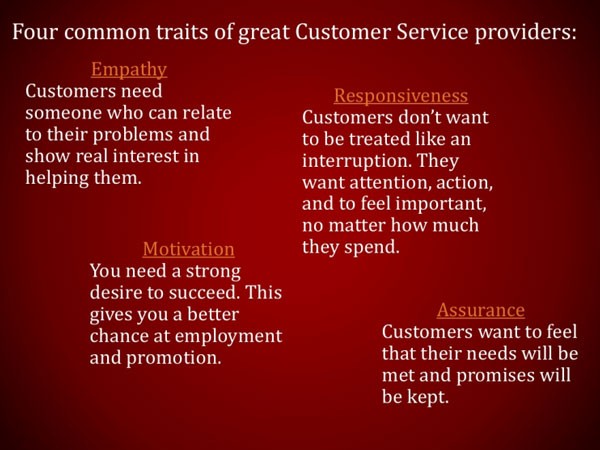 Make sure you choose a homeowners insurance agency with excellent customer service, like Old Harbor Insurance Services. We believe every individual is innately valuable and worthy of equal attention.
3. It must be fully registered
How do you know that a home insurance agency is fully registered?
The agency should have all the necessary legal documents that permit it to offer insurance services. A fully registered agency that is qualified to be your go-to insurers will clearly display its license in their office for customers to see.
In addition to choosing an agency that is fully registered, also check to make sure that it is recognized by the government. These agencies follow the rules and regulations of the state they operate in while offering superb services. You can rest assured that you are not breaking the law while getting your home insured.
4. Know what is covered and what isn't
Before you commit to an agency's homeowners insurance policy, know what the policy covers and what it doesn't.
The importance of choosing a comprehensive homeowners insurance coverage cannot be overemphasized. Failing to review and know what coverage they provide, will cause problems in the event of a claim.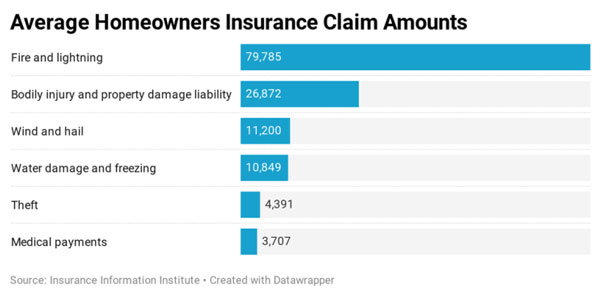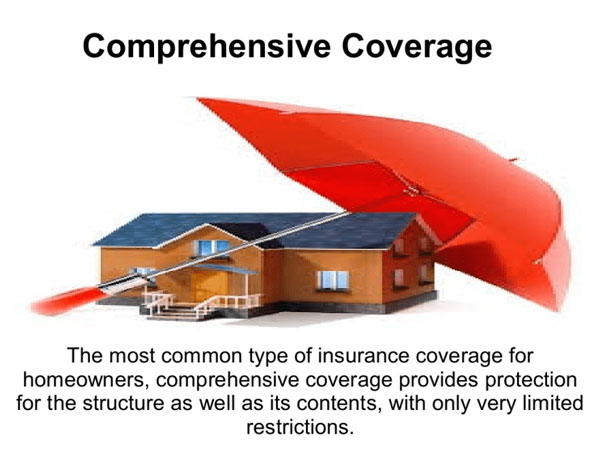 What does your insurance cover apart from loss or damage to property?
Every home insurance policy has exclusions and limitations. Although not everything needs all the available coverage, it's best to know what you are and are not protected against.
Make sure the perils covered by the insurance are the same ones you are looking for in an insurance policy. Any peril that isn't listed is most likely not covered.
Since most standard homeowners insurance policies do not cover earthquakes, hurricanes, or floods, you can consider purchasing insurance for these perils separately.
Additionally, most homeowners insurance covers the structure of the property, including clothing and personal items. Some firms even offer liability protection against lawsuits caused by injury to someone on your property, and even property damage.
The best homeowners insurance agency should also cover the living expenses you incur when your home is being repaired or rebuilt.
Understanding and considering the coverage of these insurance companies before choosing homeowners insurance will prevent issues that may arise with the agency when an accident occurs in your home.
Note that all insurance policies are not equal. The specific coverage must be considered carefully.
5. The Price
Different homeowners insurance companies charge different rates, usually depending on their location, coverage, and the services they offer.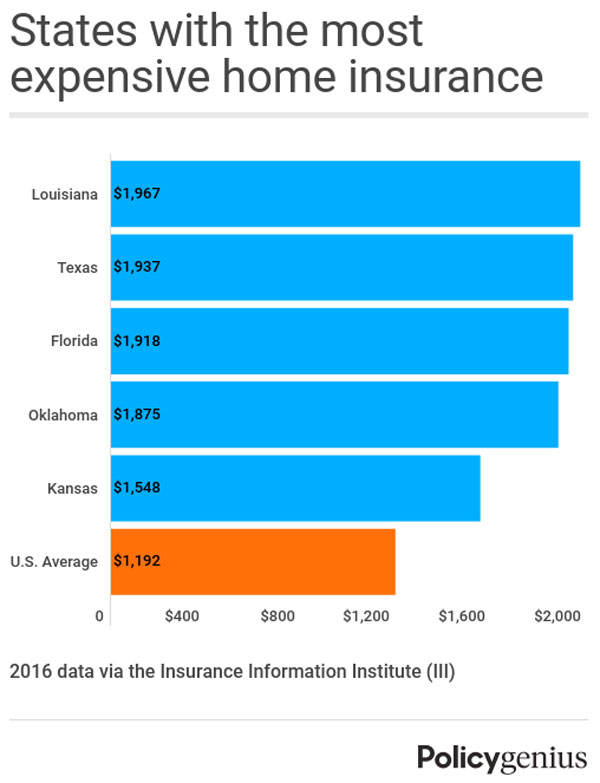 First, what is your budget for homeowners insurance?
Inasmuch as it is important to look for the insurance agency offering the best quote that matches your budget, you should be wary of cheap quotes.
One of the biggest mistakes you can make is to be enticed by a lower premium. Most insurance agents that sell on price alone actually don't know much of anything about insurance.
So, while asking for the quotes from as many insurance companies as possible, also make sure you are getting quality service from a reliable agency. Eliminate any insurance firm that is unsuitable. If you are not new to homeowners insurance, you should also find out why your home insurance rates keep going up.
6. Location
Where is your insurance agency located?
The best homeowners insurance agency should be one that is located in your area. Instead of patronizing online insurance companies, which are usually quite risky, you can walk into a good insurance agency in your area. This way, you know who to run to if something goes wrong.
So, if you live in or around Southern California or Treasure Valley (Idaho), you should pay us a visit.
7. Reputation
According to Proverbs, "A good name is better than riches…"
If you must choose a home insurance agency, why not choose one with an excellent reputation?
With the internet, you can easily check the reviews of any registered agency. Company reviews will tell you all you need to know about the agency, client satisfaction, as well as their track record.
Equipped with this information, you will know if an insurance agency does not compensate its customers.
A qualified homeowner insurance agency will offer quality services, so that they can maintain a remarkable reputation. Take your time to ask people and investigate the agency before you buy their policy.
Does the insurance agency cause its clients too much stress when it is time to pay claims?
Save yourself time, stress, and energy by avoiding such an agency. Make sure their reputation is exceptional, both offline and online.
8. Transparency
The best insurance agency must be transparent and provide full disclosure regarding its policies, as well as its dos and don'ts. The agency should go the extra mile to make sure you understand the terms of your new contract before you agree to it.
Additionally, a transparent insurance agency will clearly stipulate their conditions and clauses, allowing you to know what to expect.
Also, make sure that you read and fully understand the terms, conditions, and clauses of the policy before you sign the contract. It is also important that you get a good attorney to go through the contract before you agree to it.
Which Homeowners Insurer Is the Best For You?
Rosalynn Carter, a former First lady of the United States of America once said, "There is nothing more important than a good, safe, secure home."
By now, you should be quite sure of what to consider before signing a contract with a homeowners insurance firm. In addition, here are some things you should avoid when buying homeowners insurance:
Don't rely on an insurance agent to complete your insurance form on your behalf;
Don't choose cheap prices over quality service and coverage;
Never allow any insurance agent to undervalue or overvalue your property;
Do not hide details about your property;
At Old Harbor Insurance Services, our core principles include comprehensive coverage, competitive rates, and an unrivaled personal touch. We serve clients in California and surrounding regions like Treasure Valley (Idaho), providing you with the best insurance coverage for your home.