Are you tired of paying high premiums to insure your car? Is a cut-rate insurance policy now looking like the next best option?
Currently, California ranks 5th in car insurance, running $1,968 or 30% over the national average. With 39.5 million residents and three major cities, the State now has 26 million drivers with car insurance.
This means that more people are on the road at the same time, thereby increasing the risk of accidents and claims, resulting in higher premiums.
With higher car density comes increased crime rates that can, in turn, lead to higher comprehensive coverage rates for stolen or vandalized cars.
Could cut-rate insurance help you get lower premiums for your car?
Cut-rate insurance could save you in the short-term in terms of your premium. However, it may not get you the kind of coverage that you need for your auto insurance.
What can you do to get the most from your insurance coverage without breaking the bank or using cut-rate insurance?
This article will help answer this question. Here's what we'll cover:
7 Factors that are responsible for high insurance rates
5 Pitfalls of cut-rate insurance policies
9 Proven ways to reduce your insurance costs
First, what are the factors responsible for high auto insurance premiums?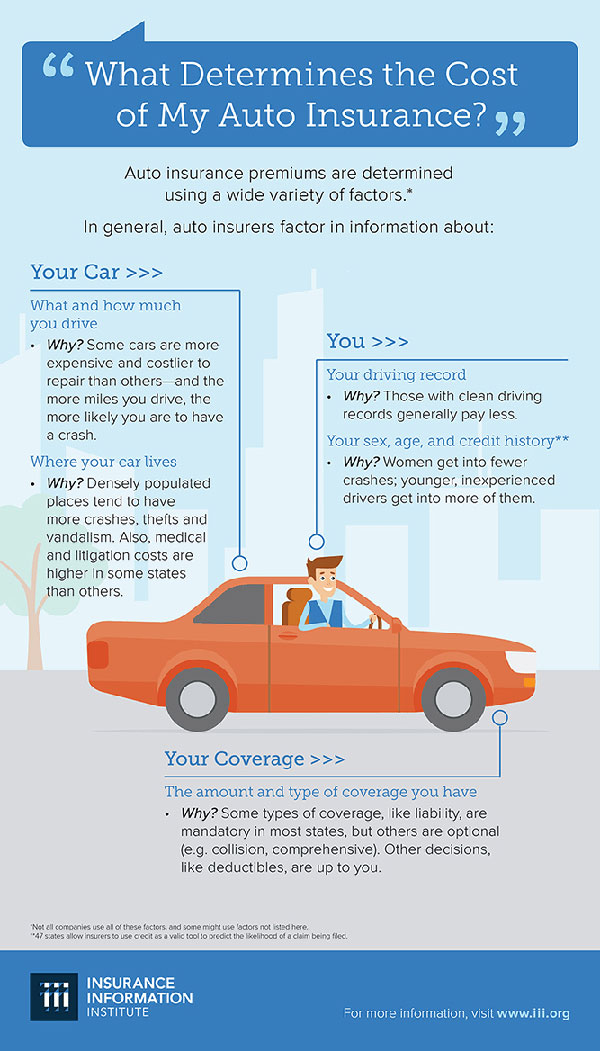 7 Factors that are responsible for high insurance rates
Is your car insurance too high?
To ensure that you don't have to pay so much for your car insurance, you have to take note of the following factors:
1. Your driving record:
Before giving you an insurance policy, your insurance agent will ask about your full driving history.
Your driving record will include all and any accidents you might have had in the past, traffic violations, and so on.
2. Your credit history:
This has to do with your debt, tax liens, medical bills, personal judgments, and every other thing that could possibly be included in your credit history.
3. Your driving patterns:
The further you drive, the more you put yourself, and by extension, the insurance agency, at risk. In the same vein, the more often you drive, the more you risk getting involved in an accident.
Hence, your driving pattern, which has to do with how far and how frequently you drive, is also factored into your premium. If your risk of being in an accident is higher, the insurance agency will increase your premiums.
4. The model of your car:
This is one factor you have control over. Your insurance agent will want to know if your car is a regular, safe vehicle or a sports car that is prone to be stolen or gets into lots of accidents.
5. Where you live:
Some insurance premiums are also determined by where you live. However, you may not have control over this factor unless you relocate.
Some of the considerations include the safety of the environment in terms of theft and vandalism, history of accidents in the region, weather patterns, population demographics, and many other factors.
6. Your age, sex, and marital status:
According to a report published by the Statista Research Department in 2020, 18-year old male drivers in the U.S. paid about $700 more per month than female drivers of the same age.
Inasmuch as you cannot control this factor, insurance agencies will check your historical averages regarding accidents. Then they will determine how your demographic information can be factored into your premium.
7. The type of policy you choose:
The type of policy you choose will determine how much you will pay for insurance. The more coverage you select, the higher the cost of your insurance.
Your deductible also determines your insurance cost. A lower deductible will definitely yield higher insurance premiums.
5 Pitfalls of Cut-Rate Insurance Policies
Low-cut insurance policies come with their own pitfalls. Some of them are:
1. Deductibles are high
Cut-rate insurance policies are known for their high deductibles. Although this is an excellent way to save money, you will have issues when it is time to file a claim.
If your deductible is $1000, you need to put the money aside because an accident may happen at any time. Moreover, having more than one accident within a year could push your already high deductible even higher in no time.
2. Coverage is low
Are your policy prices too high?
The best way to reduce the prices is to opt for lower coverage. Most cut-rate policies offer coverage limits according to the mandate of the State that the policy is written in. States require only liability coverage, which have low limits.
If, for instance, you are involved in an accident and you are at fault, your policy limits will not fully cover the expenses. This means that the excess will be your responsibility.
Meanwhile, if the only thing your cut-rate policy offers is liability coverage, you will get no protection for your car. If your car doesn't have this coverage, you will have to pay for repairs or damage in the event of an accident.
3. Limited coverage for car repairs
Does your cut-rate policy offer collision, comprehensive, and liability coverage?

Well, if it does, then you will most likely have limitations.
Depreciation is usually considered in non-standard policies, and this also applies to repairs.
For instance, if your car was damaged by hail, the policy will pay just a percentage of the repairs instead of the full amount. The policy will pay according to the depreciated value of the car.
4. Friends are not covered
With this cut-rate insurance policy, your friends and family members, who are not listed on the insurance policy, will be excluded.
How does this affect my friends?
If your friends borrow your car to use regularly, they are regarded as non-listed drivers behind the wheel and may only get the state minimum coverage, which in turn will reduce your protection drastically. Also, since it is your car your friend had an accident with, you will still be responsible.
5. Customer service is poor
Such a cheap policy is not likely to have great customer service. This means that you may not get the immediate help you need when an accident occurs.
A cut-rate insurance policy is defined by a slow response time, delays in getting adjusters to look at the damaged vehicle, and unprofessional repairs.
To be on the safe side, if you are in the market for a new policy, you should ask for good recommendations from family and friends. Find out if any of them have filed a claim against their cut-rate insurance policy and how the customer service department treated them.
9 Proven Ways to Reduce Your Insurance Costs
Everyone wants to get an insurance policy with all the important coverage but without breaking the bank. It is possible to protect yourself, your loved ones, and your property without breaking state-level obligations. However, insurance premiums can be quite expensive and tedious to deal with.
Are you considering getting cut-rate insurance instead?
Getting a cut-rate insurance policy is not the best step to take. Although it comes at a cheaper rate, you won't get the amount of coverage you need.
Here are 9 things you can do to have lower insurance costs: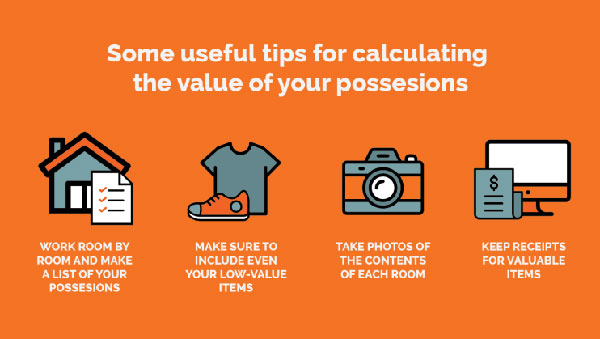 1. Compare Insurance Costs before Buying a Car
Do not buy a new or used vehicle without first checking the insurance costs. Part of the car insurance premiums are determined by the price of the car, the cost of repairing it, the overall safety record of the car, and the likelihood of it being stolen.
Some insurers even offer discounts if you add features to your car that will reduce the risk of either damage or theft.
2. Go for the best price
It pays to shop around as different insurance agencies offer different prices for their coverage. Since you are buying insurance to secure your financial future and give you peace of mind, it is crucial that you pick a financially stable insurance agency. Check magazines and other resources to check the financial health and ratings of the insurance agencies in your area.
If you get quotes from at least three agencies, you should get the best one. Another easy way to get price comparisons as charged by the major insurers in your region is by visiting your State Insurance Department.
Some of these insurance agencies sell through independent agents, while others sell through their in-house agents. These independent agents offer insurance policies from different insurance agencies.
Instead of only shopping for price, ask for recommendations from family and friends. Check the internet and other resources for consumer complaints involving the insurance agency you are considering. A good insurance agent or company representative will take the time to answer all your questions.
3. Request higher deductibles
When there is a claim, you pay deductibles before your insurance policy pays the remaining amount for the damage. If you ask for higher deductibles, you will reduce your costs substantially.
For instance, by increasing your deductible from $500 to $1000, you could be reducing the cost of your collision and comprehensive coverage by up to 40%.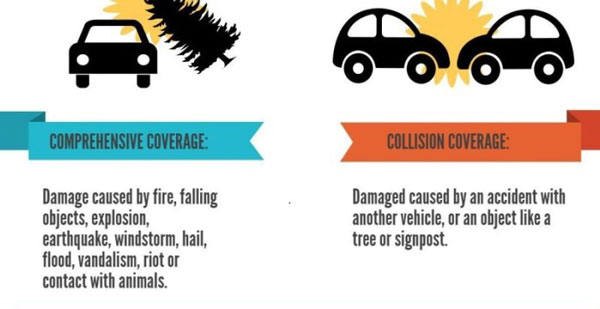 However, when you choose a higher deductible, you have to save enough money to pay the deductible when you need to submit a claim.
4. Buy more than one type of insurance from the same insurance agency
Do you want to catch a break?
Then buy more than one insurance type from the same insurer. Old Harbor Insurance Services gives you a break when you buy both your homeowners insurance and auto coverage from them. Long-time customers are also given reduced rates by some insurers to encourage loyalty.
Another way you can get a reduction is if you insure more than one vehicle with the same insurance agency.
Despite all these offers, you can still shop around and save money by buying insurance from different insurance agencies.
5. Lower coverage on older vehicles
What is the value of your old vehicle?
If the value of your old car is less than 10 times your premium, it would be a bad idea if you don't drop the collision and comprehensive coverage on it.
Visit banks and auto dealers to determine the true value of your vehicle, so that you won't have to spend too much on insuring a vehicle with little value. You could also look it up online and find out what your car is worth.
When it becomes time for renewal, review your coverage to ensure that your insurance needs have not changed.
6. Ask for group insurance
Some insurance agencies offer reductions to car owners who use a group insurance plan. This group plan could come from their employers, alumni groups, business groups, or even professional associations.
Make inquiries regarding groups and associations you belong to, to find out if it is possible to get group insurance.
7. Establish a solid credit record
Maintaining a good credit history can reduce your insurance costs. Most insurers will review your credit information and use it to determine the price of your auto insurance policy. If you have managed your credit effectively, you will have fewer claims.
How can you maintain a solid credit record?
Here are three basic things you can do:
Be punctual when paying your bills
Do not get excess credit
Make sure your credit balances are as low as possible
In addition, ensure that you check your credit records regularly and, when you spot any errors, make sure they are corrected promptly. By doing so, you will be able to maintain accurate records.
8. Capitalize on low mileage discounts
How many miles do you drive per year?
If you drive less than the average number of miles each year, some insurance agencies might offer you discounts.
You could also get low mileage discounts if you usually carpool to work.
Simply prove to the insurance agency that you do not use the car too often and you may convince them to give you a discount.
9. Look for more discounts
If there is any way you can get a discount, take it.
There are insurance agencies that offer discounts to customers with no record of accidents or road violations within a certain number of years.
Another way to get discounts is to take a defensive driving course. This course will teach you to be safer on the road, thereby reducing the risk of having an accident and needing to make a claim.
Also, if you are a policyholder and a student too, especially if you attend college without a car, you can take a driver's education course and qualify for a car at a lower rate.
So, How Can You Find the Best Insurance Policy?
Choosing the best insurance agency will allow you to get a policy that meets your needs, and is within your budget
Choosing an insurance policy on just cost could end up being very expensive. However, an expert can help you to weigh your options when you are looking for a new insurance agency to work with.
It is our job to provide you with cost-saving options that will give you the right coverage.